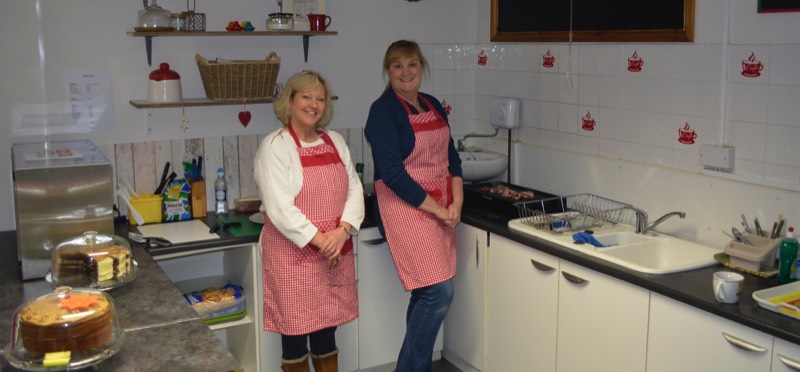 Snak 'A' Lot Café is Okehampton Auctions own on site café run by Penny and Angela. They can provide you with hot and cold snacks and drinks on both the Tuesday viewing day and on Sale day.
We offer a wide range of hot and cold food and drinks, all at competitive prices. Enjoy freshly made Sandwiches, Bacon Rolls, Panini's or locally sourced Pasties and Sausage rolls and of course a choice of delicious home baked cakes.
Pop in for a fresh snack, drink and maybe treat yourself to a generous slice of one of our cakes whilst you are browsing or bidding on the auction items on offer in the sale room!
Opening Hours
Tuesday 'Viewing' day – 12 noon - 5pm
Wednesday 'Sales' day – 8.30 am - 4pm